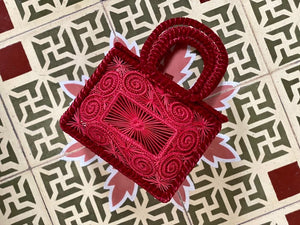 Handmade in Colombia with love.
Apaya is founded on the principals of sustainable fashion. All our products are handmade by Colombian artisans.
COFRE: THE BEST SELLER
Take our cofre bag for a short beach day or wear it to any black tie event in the summer. It's the perfect day to night bag and has quickly become one of our best sellers. We just loved it.
shop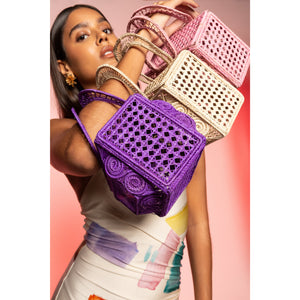 PRESS
---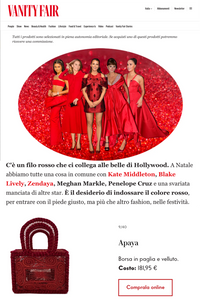 12/20/21 https://www.vanityfair.it/gallery/natale-rosso-tendenza-classico  
  https://www.vogue.it/moda/gallery/astrologia-regali-natale-2021-moda-segno-per-segno 12/18/2021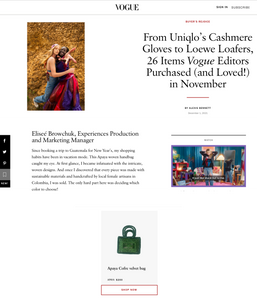 https://www.vogue.com/article/cool-things-to-buy-editor-purchases-november-2021
It's about giving back
Our team is made up of 95% percent women; all of them come from different backgrounds and of all ages. Some of them are married with children, some are single mothers and others are grandmothers who are helping to raise their grandchildren. All of them have one thing in common they are trying to make a living and help provide their families with better opportunities with their beautiful skills. We design our APAYA collections with them, and they translate our ideas into beautiful pieces all crafted by hand. At APAYA we only use sustainable materials and an eco-cautious production process.
Together with our team we are trying to give back as much as we can. Colombia gave us everything we have. Now it is our turn to create jobs, help those less fortunate, and show the world the beautiful work these women create.